CHANGING LANDSCAPE FOR FOREIGN PRODUCTIONS
The Streaming Golden Chance: How are Foreign Productions Surpassing Hollywood?
American movies have been popular since the Pre-Code Era. Today most cinemas around the world show almost only American movies. While American movies are the most popular they are truthfully not the only options available today.
There are many other foreign movies, that are sometimes better in quality or entertainment than American movies.  In most cases, they didn't get the opportunity to be on the big screen. How can they be recognized if the audience doesn't see them?
FOREIGN PRODUCTIONS
There are many interesting films made by Chinese, Indian, Mexican, Brazilian, Russian, French, South Korean, and Japanese filmmakers,  just to name a few, that are not shown around the world in movie theaters. Sure there are film festivals where they show them but truth is that they are not getting to a wider audience until the DVD release.
Sometimes it's just because of financial reasons (not enough distributors and sponsors and being unable to confront a big-budget movie) or not enough screens available for the film's release. This changes with streaming, over-the-top (OTT) platforms.
One recent example is that of the 2017 Indian film "Bahubaali: the conclusion".  While many movie watchers were impressed and surprised by the film, they didn't even know that this was the sequel to the 2015 "Bahubaali: the beginning" which was also very impressive in both the cinematography and the storytelling.
Neither the first nor the second installment were screened in many countries around the world, even though it was successful in the U.S., which is strange for an unconventional foreign movie. So when there was so much buzz about Bahubaali the first time, and many people were curious to see it, well there was no movie to see. The second time however was different. It was available via streaming, and more people got to see it and further discover other similar films.
NOTICING THE CHANGE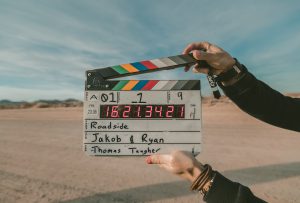 Fortunately, streaming services have really changed the landscape for filmmakers on a global scale. The OTT revolution made an impact by providing more affordable options for filmmakers to make films. The beauty of this revolution is that filmmakers around the world are able to join on an equal-level field. Now we can find original films from around the world to see.
And it's not just old films that were rereleased but new films are being produced and released on streaming services. What is more impressive is the opportunity it creates for collaboration between filmmakers from around the world that can come together to create art.
As the quality of TV series is increasing I also find that there are multiple interesting alternatives other than the traditional western productions.
STILL, WATCHING?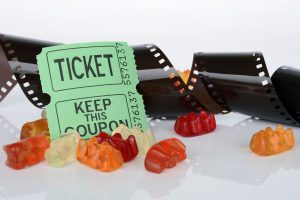 The "cinematic experience" is something unique depending on the film we're seeing.  It is being monopolized by only one type of cinema and it obstructs the audience's way to see different styles of storytelling. Alternatives such as Netflix and Amazon were a blessing for those who wanted to see more.
Finding country-specific streaming services that you, as an international viewer can actually subscribe to, is a challenge. This has been especially annoying during the pandemic. Take HBO Max, for example, which is only available in specific countries. Countries that don't have it have a deal to either show it on their local streaming service or show it in cinemas. Thus far in my opinion Asia has been the smartest so far in trying to get international customers.
India has multiple local streaming services and only has a few that are available internationally like ZeeTV5 and Alt Balaji. Some chose the easier route, and simply publish their production on YouTube, Amazon, and Netflix instead of building their own platform.
It's the same for other Asian countries like Turkey, Thailand, South Korea, Japan, The Philippines, Taiwan, and Hong Kong. China has multiple platforms but for international audiences, there is one in particular "VikiTV" where they made a smart move in offering free accounts similar to Peacock.  Accessibility to foreign content has become easier with the use of a Virtual Private Network (VPN).
The streaming presence became a competition for the film studios when they started producing and distributing original content themselves. Having streaming alternatives means having more choices to watch foreign films and expanding our understanding of cinema and art.
BE OPEN-MINDED…
The truth is most of us are conditioned by the Hollywood type of movies. There are so many different movies out there with different approaches to directing, storytelling, and cinematography. Streaming services became such a treat that major players like Disney+ and HBO Max are desperately looking for content in the United States and other countries.
The current strategy of American-based streaming services appears to be based on getting quantity rather than quality content. So sometimes they chose content they think the Western audience will accept and they more than often fail in their choosing. It is pretty strange how they believe audiences think, especially when they add politics and propaganda into it.
This is an opportunity for foreign productions to enter the global market, and gain a part of the market. Unlike the US which has multiple distribution deals around the world, it is difficult for foreign productions to copy the same formula therefore it's more beneficial for them to just be open to the international market and allow multiple jurisdictions to buy their service.
FINAL THOUGHTS
In my opinion, there are changes happening in the distribution of content. We may not have access to everything yet but we have now more access to foreign films and series than we had before and we should take advantage of this opportunity.
Have you ever watched a foreign film at home and wished you could have seen it on the big screen? If you have not seen a foreign film yet, will you consider watching them? Have you watched a foreign series?
Interested in more? Here is a link to an interesting article on a few foreign films published in 2017: 5 Interesting Foreign Sci-Fi & Fantasy Films Vol.1
Also, check these out:
My notes are all set. Let me know what you think
Feel free to share on the social media's: